This more in-depth coaching is designed for Executives, Managers and Business Professionals who are experiencing a downturn or other situation blocking them from reaching their professional goals, and wish to take a step back for a better perspective.
Duration : 6 to 10 sessions.
Energizing your career means having goals or ambitions: what I want to do, and why I'm going to do it.
Energizing your career is about knowing how to express this ambition, confidently taking on the role of a leader, even if this sometimes means having to do things differently.
WHAT TYPE OF SITUATIONS ?
For example, you may need to deal with a scenario where you are:
Starting a new high-stakes job.
Lacking sufficient visibility of what the next position could be.
Returning from an expatriation assignment to a position that does not suit you.
Dealing with an involuntary professional transition.
Handling ongoing friction between one or more subordinates/subcontractors or your direct manager/client.
These situations generate stress and are often accompanied by feelings that are difficult to share within the company:  imposture syndrom, injustice, loneliness, being undervalued, loss of meaning… We react by adopting reflexive behaviors to protect ourselves, but they also limit our ability to use our full leadership potential in these scenarios. Most people are aware of this: they know what they have to do, but are incapable of doing it in real life. This is what I call self-sabotage.
Provide you with a work setting that lets you take a step back and find alternative approaches to the reflexive behavior that sabotages your professional life. This way, we try to give you the reassurance and resources that will re-energize you and help you through your downturn or blocking situation.
First, we take stock of the situation: your expectations, strengths, limitations.
We define the scope of the coaching program: objective, working conditions.
We confirm this approach in a joint meeting that includes the party that recommended the coaching.
Then, during each session, we work together on targeted and personalized exercises in one or more of the following 3 areas :
Being STRATEGIC: clarify your AMBITIONS, RESOURCES, obstacles.
Being AUTHENTIC: identify your leadership STYLE and cultivate your own distinctive characteristics.
Being an ACTOR: fully take on your role as a LEADER through role-playing scenarios inspired from your daily professional life, and explore ALTERNATIVES to self-sabotaging behaviors.
At the end of each session, we define an action to be implemented before the next session.
8 sessions lasting 1.5 to 2 hours are generally necessary, along with preliminary information interviews, as well as meetings including all three parties at the beginning and end of the coaching program.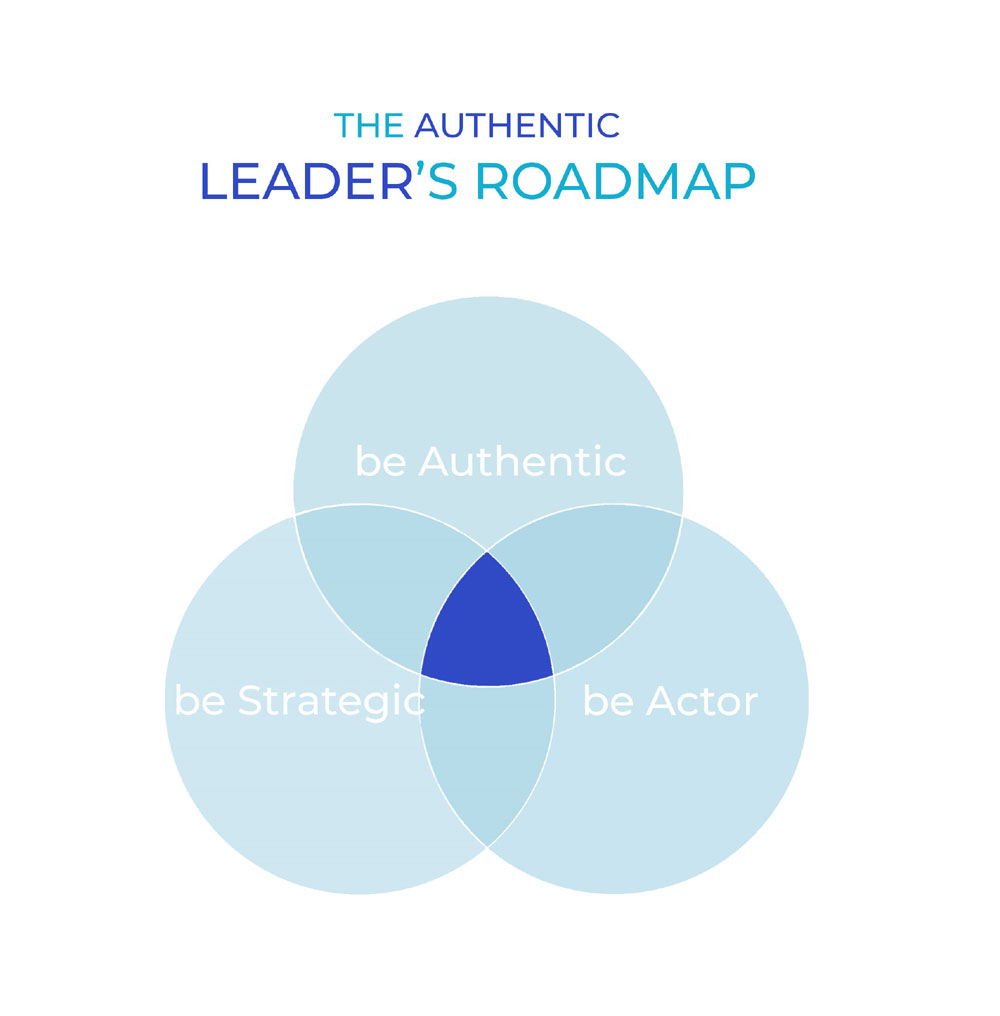 3 real life examples of requests from people I have assisted.
Sales director: developing his legitimacy within the team when he takes up the new position.
Production manager: developing her ability to handle the political side of her position, and better manage a longstanding conflict with her upper manager.
Regulatory affairs manager: developing his confidence, charisma, and energy to better assert and establish himself.